So apparently driving in "Tow/Haul" mode is now a bad thing on some 2022 1500's (w/eTorque ONLY??) ...
** Anyone else running into this issue? **
(Please keep comments related to the issue)
Official Star Case #/Reference : S2221000001
My Truck's Case #: S102093895
U0402 >> PCM > Implausible Data from TCM
B22A9-00 > DSM > ECU internal performance
Issue : Truck goes into Limp Mode when Tow/Haul mode is selected
------------------------------------
My 2022 Rebel 1500 eTorque, 3.92, 33 Gal, Lim. Slip (picked up 3/8/22) has gone into Limp Mode 3x in 15 days while driving below 40mph in town (trans limited to 3rd gear & check engine light comes on).
Driving in regular mode is fine, no issues with stop/start etc.
Not sure if it's related to having the eTorque or not???
** My local dealer has another truck that apparently does the same thing (2022 Laramie GT).
Stellantis Star rep indicated to dealer a "Software update is expected in April to resolve the known issue" but that it was also "On Hold" and the case was closed with it operating " as expected ".
** I have a good relationship with my dealer and the service department and it appears their hands are tied on this one until Stellantis gets around to fixing this issue ...
... which I have never had on any of the other 4 Rams I have owned or the 19 Laramie 5.7 eTorque which I drove in Tow/Haul Mode regularly. (I like the shift points better)
** My hope here is that if anyone else is having this issue, they can be connected to/reference the Star Case mentioned above to get some traction on the SW update for the TCM !!
Please respond back if your do!
Thanks.
4/27/22 Edit:
TSB 08-093-22 was released recently for the fix/update to the Hybrid Control Module!
SEE ATTACHED PICTURE
(Thanks to cbty2050)
.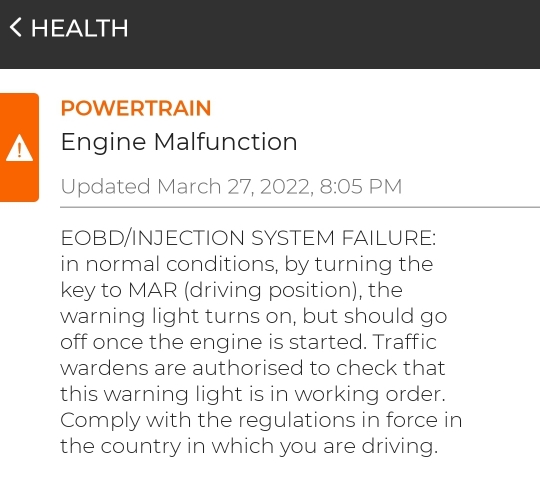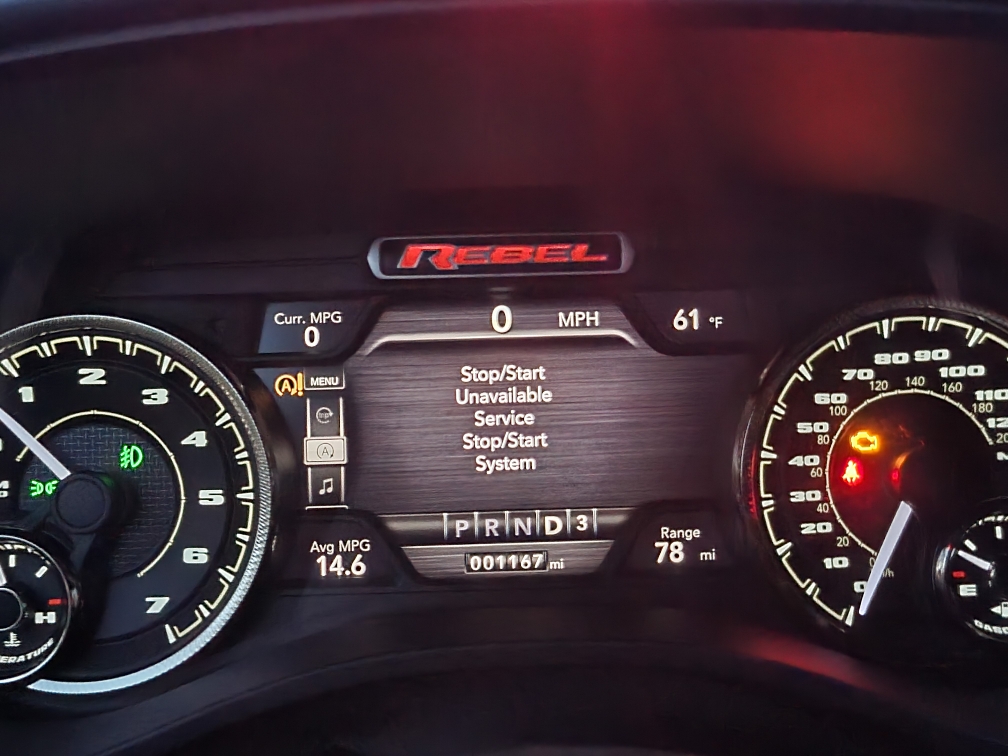 .
Main Star Case Reference: (thanks
@Cbty2050
)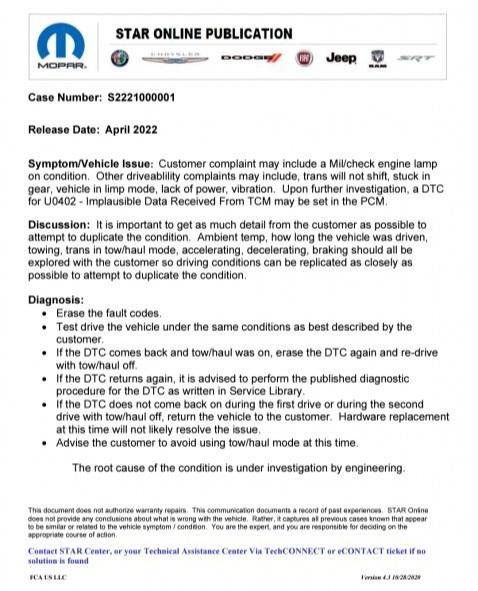 .
April 2022 TSB 08-93-22 Hybrid Module Update SW Fix!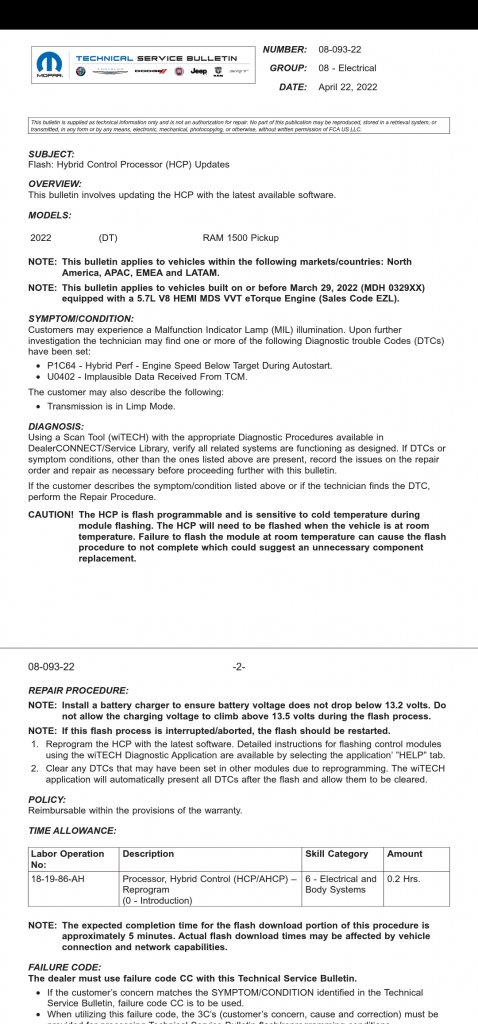 Last edited: