Joined

Jun 28, 2021
Messages

237
Reaction score

233
The 4.7L Magnum V8 in my 2003 Dodge Ram 1500 Quadcab needs a valve train refresh. The thing has always ticked at idle since I bought it new in November 2002. But now it's gotten pretty loud. It has about 260,000 miles on it and the timing chain is just about done. But I figure I've got a little time left. So I'm planning on doing some minor upgrades if I can find all the parts.
First on the list is a set of camshafts from a 4.7L HO engine. These should give me upward of 30 extra ponies if mated with the right intake manifold. No PCM tuning should be needed, but I have a friend up in Canada that can likely load a PCM with a canned performance tune for me. My cost on these with shipping and tax was about $225.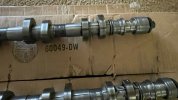 The HO intake I found costs me around $105.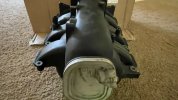 These were the hardest parts to find. I could use the same parts from a standard 2008/2009 4.7L and could get almost the same increase in horsepower. But those have the wire-operated throttle like our modern Hemi engines. An adapter kit to use my cable throttle would be over $200. So using these old HO parts from a 2000 to 2004 Jeep with the HO engine are the best bang for my buck.
Next on the list will be some 2008 rockers, lifters and a whole new timing kit. I will not know if I need new timing sprockets until I tear her down and inspect. More to come.