Joined

Sep 13, 2020
Messages

110
Reaction score

177
I recently bought the 66-1921 Readylift kit with the tophat spacer and UCA, and wanted to make the forum aware of a potentially serious issue with the kit.
So far, i have had zero issues with the control arms. no squeaks, and a very smooth install. i'm incredibly happy with my choice to replace UCA and add a level. my truck is a 2020 lonestar 4x4 ORP, so i wanted to replace the UCA with something that could handle the extra travel at the ball joint.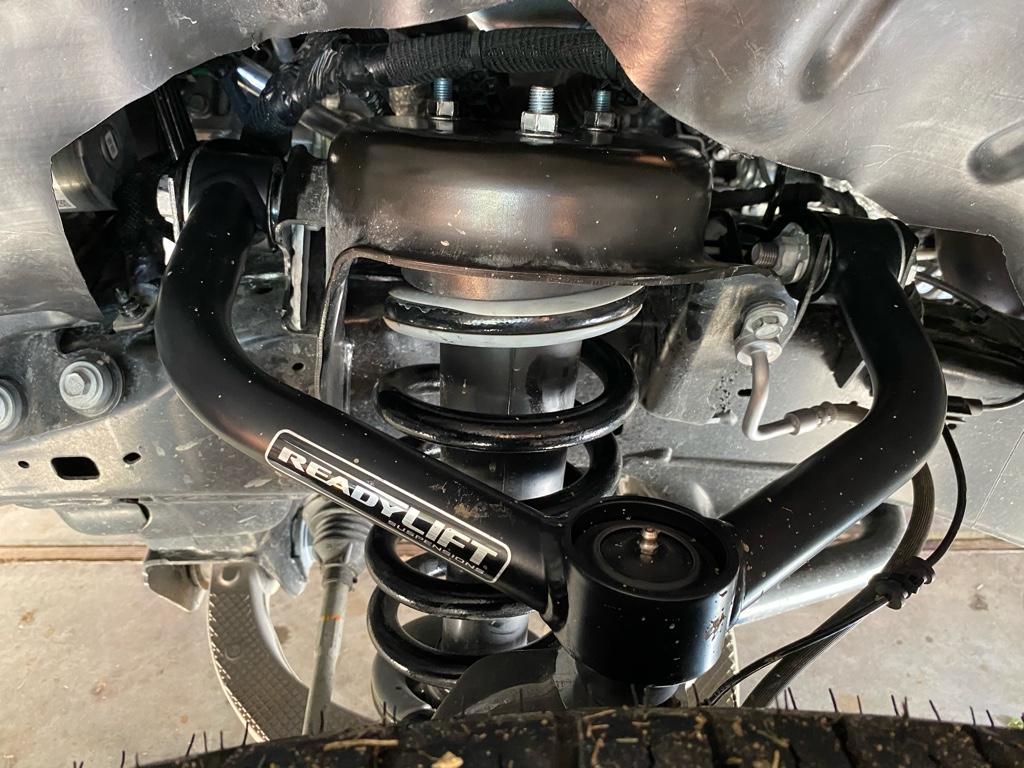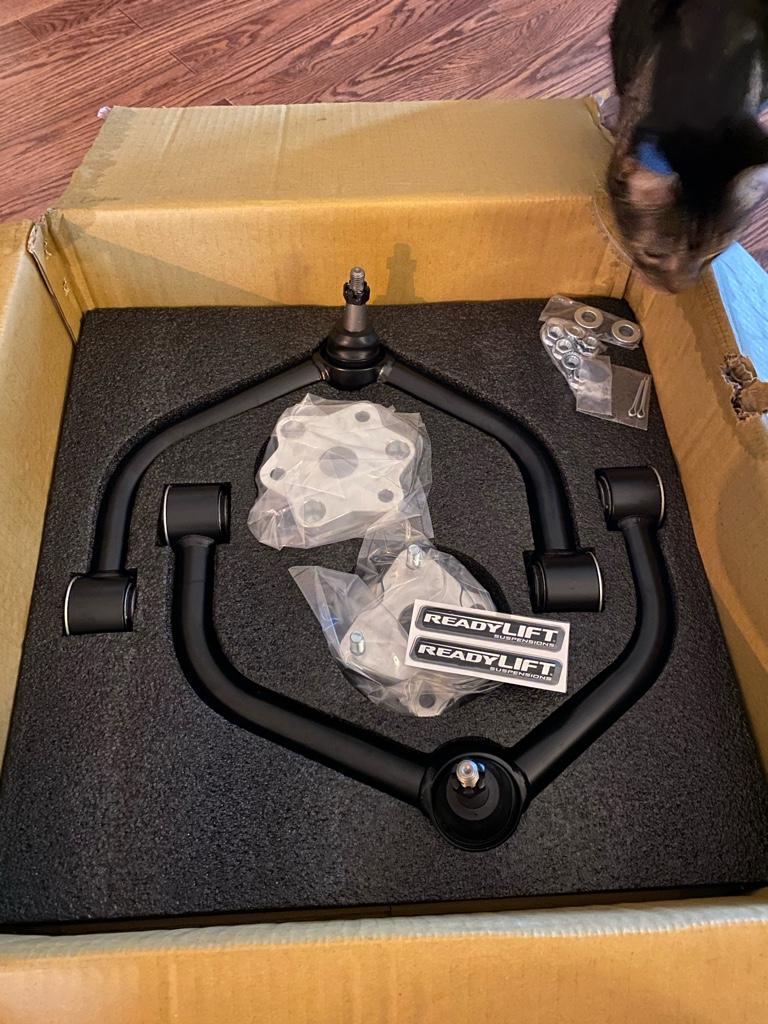 the packaging of the kit was also superb. I felt like i was getting my ~$500 worth.
My issue with the kit lies in the spacer. The studs on my strut were around 1/4" higher than the level itself. We did not notice until we had finished the driver side and moved onto the passenger side. This means that the weight of the truck was being lifted by the height of the studs on the strut, *not* by the strut spacer. I had to trim the strut studs down in order to set the spacer against the strut tower.
As far as I am concerned, all who have installed this kit need to make certain that this is not happening to their truck. I did email Readylift, and they do not seem overly concerned here. They plan to update their instructions (no mention of trimming the studs) and basically sent me on my way with a "thanks, a few others have mentioned this". I understand that this is the nature of upgrading vehicles, and sometimes things need to be massaged in order to fit. I would only caution those of you who have used this kit, to double check that your truck is not affected.
I'm not totally sure what sort of failure this could cause, other than damage to the strut towers or damage to the studs of the strut. We tried to play the what-if game on the strut, and most we could tell is that it will bend the studs or bust the stud out of the collar on the strut.
Disclaimer: the best way to know if your truck is being lifted off the studs of the strut is to take it apart and check both the spacer height and the strut tower for imprints. Acknowledge that you might need another alignment if you do this. You might also be able to push a zip tie or other stiff but forgiving piece of material into the area to determine if there's a gap between the tower and the spacer. The only way to be certain is to take your truck apart to inspect.
I'm hoping no one else really has this issue, but i couldn't stand the idea of not letting the folks on the forum know.
Sent from my iPad using Tapatalk