Messages

392
Reaction score

374
Points

63
Location
Normally i wouldn't waste my breath with a rebuttal to an article posted on a website geared towards fans of a competitive vehicle as after all some bias should be expected. Just a few too many contradictions in this one to pass up. If any information I provide is proven false, I'll happily make corrections. My comments in bold below: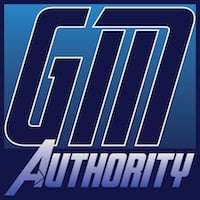 A complete analysis of Silverado sales makes for an interesting read.

gmauthority.com
Regarding their first topic - availability: Good thing they posted this article 2 months into Q2, so we can review the impact of adding some of the cab styles. Results per gminsidenews Silverado -10.38% YTD. An improvement from Q1, but May was still down relative to 2018, barely ahead of 2015. Also, Ram is "running at full availability" only if you include classic. Silverado is selling previous gen trucks as well and may have 2018 still setting around (2018 LTs were discounted over $12k in May per trucks.com). Also, if availability is the problem, then why is inventory and days of supply not impacted? Last I read on gminsidenews forum is that production is not down much YTD and they have over 100 days of supply on hand.

Much of their second argument regarding incentives and discounts is false, by simply using their own articles as proof. Strictly speaking "incentives", closer to the truth, however cash allowance, other discounts, and financing deals were offered and available on more than just one particular package, on more than one model (K2 and T1, reg/double/crew cabs, and HD models). I also seem to remember they advertised offering employee pricing (not to mention every month was tuck month) but it it possible it did not apply to trucks. Also, the incentive argument is disproved by Q1 Ram incentive spending DECREASING relative to Q1 2018.
From the article:
"
What's more, Ram has also been offering up to $18,000 off Ram Classic trucks (the last-generation Ram models) in some markets, whereas Chevy's discount on the outgoing Silverado K2 never exceeded $10,000 during the same time frame."
So they compare a regional incentive (without a source) on Ram Classics vs a nationwide GM incentive? Yeah, that seams legit... Also, the link (which is to one their own articles) is titled "Chevrolet Discounts 2018 SIilverado More Than 10,000 in February", which clearly disproves their
"K2 never exceeded $10,000"
claim. K2 was discounted over $10k in at least January and February. And again, what about Ram incentive spending DECREASING from $3,183 to $3,079 in Q1?

Regarding their third topic,
"q
uestionable sales tactics
":
Sure, complain about a whopping 553 vehicle sales, while not stating if GM does the same thing with Silverados, or any other models for that matter. Funny thing was that GM complained about it first, then Ram stated the 553 number. I'd bet if GM new the number before hand, they wouldn't have said a word about it in the first place.
"So, the Ford F-Series remained in its place as the segment best-seller during Q1 2019, with no trickery or buffoonery. The Silverado saw sales volumes decrease as a result of launch timing, and the Ram – not facing any availability issues since it launched earlier than the Silverado – discounted its way to second place."
If Ram
"discounted its way to second place"
there would be evidence to prove such, in terms of lower ATP or higher incentive spending in Q1. On the contrary, Ram ATP INCREASED (at a greater rate than SIlverado, by the way) https://investor.gm.com/static-files/3a4949f0-a5b9-44d3-be73-522addc64935 AND incentive spending DECREASED https://www.coxautoinc.com/market-insights/fca-q1-results/.
"In other words, the only reason Ram moved into second place, above the Silverado (by 5,713 units) is that Silverado supply was extremely low during Q1."
If supply is low, why is inventory and days of supply for Silverado high? "
And since there weren't enough Silverado units available for purchase at the retail level, Chevy didn't discount its truck."
But chevy DID discount its truck. And if there were the T1 double and reg cabs available, then Silverados ATP and incentive spending for Q1 would look worse. You can't blame unavailability for low Q1 sales while at the same time touting good ATP and lower incentives.
"Going forward, we believe that we will begin to see Silverado sales return to their normal levels as availability grows, the mix normalizes and the launch process concludes – allowing availability (supply) to line up with demand. At that point, we believe Chevy Silverado sales volume will grow, returning the truck to second place in the sales charts and closing some of the gap with the F-Series, while leaving Ram to pick up the scraps – selling at lower volumes, and having to offer huge discounts to achieve those lower volumes. After all, all those new customers it has attracted will be expecting huge discounts every time they go back to buy another."
Which is it, will "sales return to their normal levels" or will "sales volume...grow"? Why will Ram begin selling at a lower volume with even higher discounts, if their high discounts were supposedly the main reason for them selling at higher volumes in Q1? Ram LD currently enjoys the highest customer loyalty, and HD was already in #2 prior to the 2019 refresh. If the new customers Ram has attracted with 4th gen and 5th were only attracted by huge discounts, I would think Ram would have a less-loyal customer base, if they just left a competitive brand due to price point alone.

I actually agree Silverado will have a good second half, while Ram is up against a really good 2018 Q3 and Q4, but I would have expected a much better May though as Silverado barely surpassed May 2015 sales, while selling K2 and T1.

Summary: Time may well prove me wrong. The incentive argument is getting a little long in the tooth, and looks worse every time GM offers another incentive. If ATP is up, incentive spending is down, and sales are up, how do they continue to believe Ram is discounting their way to #2? Officially, i could care less what position Ram is regarding total sales, if they are offering some of the best features (for me) at a competitive price, while returning a profit. It is also silly for GM to tout crew cab success and higher ATP while at the same time blaming lack of cab availability, as increasing double cab availability may cannibalize crew cab sales while dropping ATP. All i know is full size truck sales and marketing spins have never been more fun to watch, and this will likely continue through 2020.